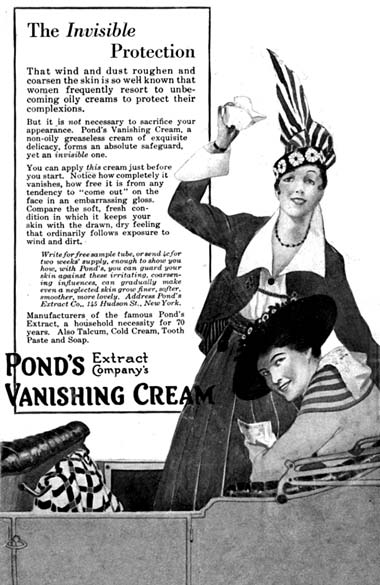 Amii Stewart's father Joseph Stewart II, signed her up for singing and dancing lessons in 1960, at the age of four, and this eventually led to a very successful career as one of the most highly regarded disco artists. Before being signed to Ariola Records, Stewart was in the touring company of the stage production Bubbling Brown Sugar in 1975, firstly in Miama, then Broadway, and eventually London's West End, where she met Barry Leng, a record producer for Hansa records.
At the end of 1977, "You Really Touch My Heart" a Barry Leng/Simon May composition, produced by Leng, was Stewart's first recording. An album followed, which contained five Leng/May songs, one Leng/Morris song and three cover versions.
Her first single, a disco cover version of the 1966 Eddie Floyd hit "Knock on Wood" (Floyd/Cropper), reached number one in the U.S. in April 1979, and earned her a platinum record and a Grammy Award nomination. It also reached number 6 in the U.K., and number 2 in Australia, in the same year. It was her only American pop chart hit and as a result she is considered a one hit wonder there, although she also achieved several Top 10 and Top 20 hits in the U.S. dance chart. You can read the rest of the article on Wikipedia.  The Best of Amii Stewart: Knock on Wood
.
My mom used to use this product alot. In fact, as I remember it, a whole lot of women and some men used to use Aquanet. To my understanding it still sells in a few stores. This product made your hair very stiff, and it had a very strong distinct fragrance. Once you walk down the street, everyone knew if you used Aquanet. 
Do you remember the Simon game? I remember having one as a kid and it was a lot of fun. It was basically a memory game using colors and sounds. The key objective was to remember all the sounds that corresponded to the color (or vise versa). The more sounds/colors, the harder it becomes. Try the new hand Simon Hand Held
Actress Beatrice Author,has died today at the age of 87. She was best known for her character "Dorathy" from the hit TV show, the Golden Girls.  A very sarcastic, quick witted Dorathy, lived with 3 other women, Blanch Devero, played by Rue McClanahan, Rose Nylund, played by Betty White, and Sophia patrillo, played by Estelle Getty. Golden Girls was, and still remains, one of the most entertaining shows in comedy. Showing the interpretations of life,  through the eyes of 4 older women.
Beatrice Author Also had her own show in the seventies, called Maude.  Living with her not so smart husband,  played by Bill Macy,  a very liberal daughter, played by Adrienne Barbeau, and a somewhat militant maid, played by Esther Rolle, This was a spin off of the show "All in the family".  Maude was the Female version of Archie Bunker.  The show dealth with a lot of sensitive racial issues, at a time were racism very previlent during that time.
Rent Season 1 of "Maude" on Netflix
Rent Season 1 of "The Golden Girls" also on Netflix
Podcast: Play in new window | Download (Duration: 2:43 — 3.1MB)
This is a wonderful ford commercial from the 1960′s. In this clip, ford is introducing 3 new cars; The Galaxy, The Falcon, and The Thunderbird. For some reason, this particular commercial reminds me of the movie called "Cindafella" starring Jerry Lewis; kinda like a after ball party. I hope you enjoy it. Just click download to watch.
Podcast: Play in new window | Download (Duration: 3:02 — 24.6MB)
Why would two young filmmakers be interested in the topic of aging in America? For Aaron Naar, the reason was personal. Seth Cuddeback was inspired for a different reason.
Aaron Naar and Seth Cuddeback co-produced a new dramatic film called
Aaron Naar and Seth Cuddeback co-produced a new dramatic film called Fades with Age, which explores the issue of aging in America
Naar and Cuddeback are recent graduates from the film school at Vassar College, a small liberal arts institution in New York.
They are the co-producers of a new dramatic film called Fades with Age, which Naar says explores the issue of aging in America. "Fades with Age is a short, 23-minute fiction narrative film about an elderly man in New York City who's trying to reconnect with his son and grandson in an increasingly fast-paced world," Naar says. "And it's basically a critique of the marginalization of the elderly in a business-oriented America."
Naar says he wanted to make Fades with Age because, for him, the issue of aging in America is personal. The cast and crew of The cast and crew of Fades with Age
"I wanted to make Fades with Age because my grandparents' generation actually, unfortunately, died off this year, and it was pretty alarming and unfortunate to see how little health care and aid and support there was among many of these elderly communities that they're involved in…" he explains.
Naar says that it isn't just a lack of social services that causes the elderly to suffer. He says many of them feel isolated even within the circle of their own families. That, he says, is the sentiment he tries to convey in his film, which follows a day in the life of an elderly man named Roger and the encounters he has with his family and society at large.
Cuddeback, writer and co-director of Fades With Age, says his reason for making the film was to present a view of the senior population that isn't typically portrayed in American films. Cuddeback says a scene in which Roger is ignored by a receptionist provides a typical example of how elderly people are treated by society Cuddeback says a scene in which Roger is ignored by a receptionist provides a typical example of how elderly people are treated by society
"I wanted to write something and make something that showed more accurately what the aging process might be like for somebody in America today," Cuddeback says.
An example of that comes in a scene where Roger, needing to make an important phone call, approaches the reception desk in an office building, where a young receptionist – wearing ear buds and enjoying his music – is indifferent to the old man's pleas. Cuddeback says that scene is, unfortunately, a fairly typical example of how elderly people are often ignored by society. But what really hurts, he says, is how they're ignored by their own families.
"Even though we see him interacting with his son and his grandson, you know, family members who love him, but in sort of a different way, they're sort of each involved in their own lives to an extent that they never, ever, think about this person," Cuddeback says.  Roger interacts with many people in the film, but no one seems to really understand him Roger interacts with many people in the film, but no one seems to really understand him As the film develops, we learn that while Roger's family may not always understand him, his best friend, Janet, does.
"Throughout the day, we see him interact with a lot of people, but none of them are people that he really connects with until this moment that he shows up at his friend's house, somebody who he's known for years, somebody that he shares a connection with personally and generationally," Cuddeback says.
Janet, says Cuddeback, is the only person Roger feels can commiserate with him about his isolation and his loneliness. Roger and his friend Janet share their feelings of isolation and loneliness Roger and his friend Janet share their feelings of isolation and loneliness During one scene from the film, Roger and Janet have just finished dinner and are relaxing in her living room when Roger asks Janet if she ever wonders where they're at.
"Sure, Roger, all the time," Janet replies.
Cuddeback says most Americans are preoccupied with life in some form or another, which prevents many of them from connecting in a meaningful way with the elderly people in their lives. That, he says, is what needs to change.
"Our culture is very individualistic in a lot of senses, and, sort of, we all have this one specific thing that we want for ourselves, and oftentimes that comes at the expense of others," he says.
Naar and Cuddeback hope their movie will help younger generations see the elderly in a more compassionate light and maybe even inspire them to put away that Blackberry, just for a few minutes, when Grandpa is visiting.
© VOA 2009
Barney Miller is a comedy television series set in a New York City police station in Greenwich Village that ran from January 23, 1975 to May 20, 1982 on ABC. It was created by Danny Arnold and Theodore J. Flicker. Noam Pitlik directed the majority of the episodes.
Captain Miller tries to remain sane while leading the 12th Precinct's detectives crochety, nearing-retirement Jewish-American Philip K. Fish, naive but goodhearted Polish-American Stanley "Wojo" Wojciehowicz, ambitious, arrogant African-American Ronald Nathan Harris, philosophical, wisecracking Japanese-American Nick Yemana, and Puerto Rican Chano Amanguale. He also has to deal with his unapologetically old-school superior, Chief Inspector Frank Luger, and diminutive (and obsequious) Officer Carl Levitt, who passive-aggressively badgers Miller constantly about being promoted to detective. Amanguale was replaced by intellectual Arthur P. Dietrich from the third season on.
The show's focus was split between the detectives' interactions with each other and with the suspects and witnesses they detained, processed, and interviewed. Some typical conflicts and long running plotlines included Miller's frustration with red tape and paperwork, his constant efforts to maintain peace, order, and discipline, and his numerous failed attempts to get a promotion; Harris's preoccupation with outside interests, mainly his novel, and his inability to remain focused on his police work; Fish's incontinence and reluctance to retire; Wojciehowicz's impulsive behavior and love life; Luger's nostalgia for the old days with partners Foster, Kleiner and Brown; Levitt's (eventually successful) quest to become a detective; the rivalry between the precinct's resident intellectuals, Harris and Dietrich and continually – but reliably – bad coffee.
In addition to Barney's wife Liz (played by Barbara Barrie), recurring characters included Barney's son David (Michael Tessier) and daughter Rachel (Anne Wyndham). After two seasons, Barney's family was largely written out of the show, although Ms. Barrie would continue to make very occasional guest appearances for the remainder of the series run. Ms. Wyndham also reprised her role in one later episode. Read more on Wikipedia.
John Fitzgerald "Jack" Kennedy (May 29, 1917 – November 22, 1963), often referred to by his initials JFK, was the 35th President of the United States, serving from 1961 until his assassination in 1963.
After Kennedy's military service as commander of the Motor Torpedo Boat PT-109 during World War II in the South Pacific, his aspirations turned political. With the encouragement and grooming of his father, Joseph P. Kennedy, Sr., Kennedy represented Massachusetts's 11th congressional district in the U.S. House of Representatives from 1947 to 1953 as a Democrat, and in the U.S. Senate from 1953 until 1960. Kennedy defeated then Vice President and Republican candidate Richard Nixon in the 1960 U.S. presidential election, one of the closest in American history. To date, he is the only Catholic to be president. He was the second-youngest President (after Theodore Roosevelt), and the youngest elected to the office, at the age of 43. Kennedy is also the only president to have won a Pulitzer Prize. Events during his administration include the Bay of Pigs Invasion, the Cuban Missile Crisis, the building of the Berlin Wall, the Space Race, the African American Civil Rights Movement and early events of the Vietnam War.
Kennedy was born at 83 Beals Street in Brookline, Massachusetts on Tuesday, May 29, 1917, at 300 p.m., the second son of Joseph P. Kennedy, Sr, and Rose Fitzgerald; Rose, in turn, was the eldest child of John "Honey Fitz" Fitzgerald, a prominent Boston political figure who was the city's mayor and a three-term member of Congress. Kennedy lived in Brookline for his first ten years of life. He attended Brookline's public Edward Devotion School from kindergarten through the beginning of 3rd grade, then Noble and Greenough Lower School and its successor, the Dexter School, a private school for boys, through 4th grade. In September 1927, Kennedy moved with his family to a rented 20-room mansion in Riverdale, Bronx, New York City, then two years later moved five miles northeast to a 21-room mansion on a six-acre estate in Bronxville, New York, purchased in May 1929. He was a member of Scout Troop 2 at Bronxville from 1929 to 1931 and was to be the first Scout to become President. Kennedy spent summers with his family at their home in Hyannisport, Massachusetts, also purchased in 1929, and Christmas and Easter holidays with his family at their winter home in Palm Beach, Florida, purchased in 1933. In his primary school years, he attended Riverdale Country School, a private school for boys in Riverdale, for 5th through 7th grade.
For 8th grade in September 1930, the 13-year old Kennedy was sent fifty miles away to Canterbury School, a lay Roman Catholic boarding school for boys in New Milford, Connecticut. In late April 1931, he had appendicitis requiring an appendectomy, after which he withdrew from Canterbury and recuperated at home. In September 1931, Kennedy was sent to the Choate School, a private university preparatory boarding school for boys in Wallingford, Connecticut for 9th through 12th grades, following his elder brother, Joe Jr., who was two years ahead of him. In January 1934 during his junior year at Choate, Jack Kennedy became ill, lost a lot of weight, was hospitalized at Yale-New Haven Hospital until Easter, and spent most of June 1934 hospitalized at the Mayo Clinic in Rochester, Minnesota for evaluation of colitis.
© 2009
Podcast: Play in new window | Download (Duration: 15:43 — 18.0MB)
Popeye and Bluto both run a taxi service. Bluto bullies Popeye and gets him to turn over all of his cab fares. Popeye eventually gets the better of Bluto. Animation by Tom Johnson and Frank Endres. Music by Winston Sharples. Produced in 1954.  Please Click Download to view.
Podcast: Play in new window | Download (Duration: 7:01 — 37.5MB)