Monthly Archives:
April 2009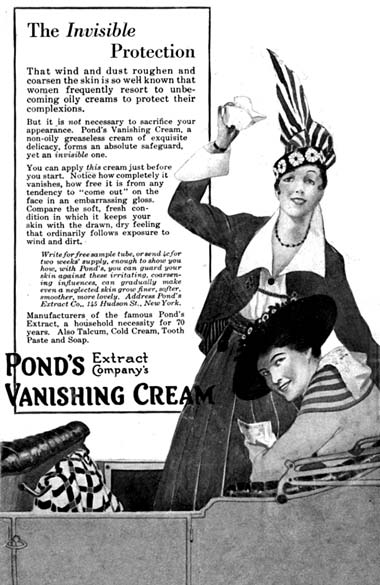 Do you remember the Simon game? I remember having one as a kid and it was a lot of fun. It was basically a memory game using colors and sounds. The key objective was to remember all the sounds that corresponded to the color (or vise versa). The more sounds/colors, the harder it becomes. Try the new hand Simon Hand Held
Actress Beatrice Author,has died today at the age of 87. She was best known for her character "Dorathy" from the hit TV show, the Golden Girls.  A very sarcastic, quick witted Dorathy, lived with 3 other women, Blanch Devero, played by Rue McClanahan, Rose Nylund, played by Betty White, and Sophia patrillo, played by Estelle Getty. Golden Girls was, and still remains, one of the most entertaining shows in comedy. Showing the interpretations of life,  through the eyes of 4 older women.
Beatrice Author Also had her own show in the seventies, called Maude.  Living with her not so smart husband,  played by Bill Macy,  a very liberal daughter, played by Adrienne Barbeau, and a somewhat militant maid, played by Esther Rolle, This was a spin off of the show "All in the family".  Maude was the Female version of Archie Bunker.  The show dealth with a lot of sensitive racial issues, at a time were racism very previlent during that time.
Podcast: Play in new window | Download (Duration: 2:43 — 3.1MB)
John Fitzgerald "Jack" Kennedy (May 29, 1917 – November 22, 1963), often referred to by his initials JFK, was the 35th President of the United States, serving from 1961 until his assassination in 1963.
After Kennedy's military service as commander of the Motor Torpedo Boat PT-109 during World War II in the South Pacific, his aspirations turned political. With the encouragement and grooming of his father, Joseph P. Kennedy, Sr., Kennedy represented Massachusetts's 11th congressional district in the U.S. House of Representatives from 1947 to 1953 as a Democrat, and in the U.S. Senate from 1953 until 1960. Kennedy defeated then Vice President and Republican candidate Richard Nixon in the 1960 U.S. presidential election, one of the closest in American history. To date, he is the only Catholic to be president. He was the second-youngest President (after Theodore Roosevelt), and the youngest elected to the office, at the age of 43. Kennedy is also the only president to have won a Pulitzer Prize. Events during his administration include the Bay of Pigs Invasion, the Cuban Missile Crisis, the building of the Berlin Wall, the Space Race, the African American Civil Rights Movement and early events of the Vietnam War.
Kennedy was born at 83 Beals Street in Brookline, Massachusetts on Tuesday, May 29, 1917, at 300 p.m., the second son of Joseph P. Kennedy, Sr, and Rose Fitzgerald; Rose, in turn, was the eldest child of John "Honey Fitz" Fitzgerald, a prominent Boston political figure who was the city's mayor and a three-term member of Congress. Kennedy lived in Brookline for his first ten years of life. He attended Brookline's public Edward Devotion School from kindergarten through the beginning of 3rd grade, then Noble and Greenough Lower School and its successor, the Dexter School, a private school for boys, through 4th grade. In September 1927, Kennedy moved with his family to a rented 20-room mansion in Riverdale, Bronx, New York City, then two years later moved five miles northeast to a 21-room mansion on a six-acre estate in Bronxville, New York, purchased in May 1929. He was a member of Scout Troop 2 at Bronxville from 1929 to 1931 and was to be the first Scout to become President. Kennedy spent summers with his family at their home in Hyannisport, Massachusetts, also purchased in 1929, and Christmas and Easter holidays with his family at their winter home in Palm Beach, Florida, purchased in 1933. In his primary school years, he attended Riverdale Country School, a private school for boys in Riverdale, for 5th through 7th grade.
For 8th grade in September 1930, the 13-year old Kennedy was sent fifty miles away to Canterbury School, a lay Roman Catholic boarding school for boys in New Milford, Connecticut. In late April 1931, he had appendicitis requiring an appendectomy, after which he withdrew from Canterbury and recuperated at home. In September 1931, Kennedy was sent to the Choate School, a private university preparatory boarding school for boys in Wallingford, Connecticut for 9th through 12th grades, following his elder brother, Joe Jr., who was two years ahead of him. In January 1934 during his junior year at Choate, Jack Kennedy became ill, lost a lot of weight, was hospitalized at Yale-New Haven Hospital until Easter, and spent most of June 1934 hospitalized at the Mayo Clinic in Rochester, Minnesota for evaluation of colitis.
© 2009
Podcast: Play in new window | Download (Duration: 15:43 — 18.0MB)
Mae West (August 17, 1893 – November 22, 1980) was an American actress, playwright, screenwriter, and sex symbol. Known for her bawdy double entendres, West made a name for herself in Vaudeville and on the stage in New York before moving to Hollywood to become a comedienne, actress and writer in the motion picture industry. One of the more controversial stars of her day, West encountered many problems including censorship.
When her cinematic career ended, she continued to perform on stage, in Las Vegas, in the United Kingdom, on radio and television, and recorded rock and roll albums. She was born Mary Jane West in Bushwick, Brooklyn, New York City. She was the daughter of John Patrick West and Matilda "Tillie" Doelger (also spelled Delker).