ShadesOfSepia.com
I know that some of you gonna pretend that you don't remember these boots from the 80's. I had a pair just like these in my 20's. I used to call them Captain America boots, because they looked like all the boots that almost of the DC comic book characters wore. The funny part is I had a red pair. It's crazy because, these boots were so hot in style back in the 80's that, it was the only time guys were not made fun of for wearing colors outside the  basic black, brown, and occasional white. Today you see guys wearing every color in the spectrum (with the exception of pink sneakers, those colors still remain to be exclusively a female color. Yet, how interesting that a number of men are rocking pink shirts though.. LOL).
@ VintageNewscast

Now, I know I'm not the only one who remembers this game! All the playing pieces looked like regular checkers, but how you play it seems more like Tic Tac Toe. If I remember correctly, the rules were to get either 4 of your checker across, diagonal, or vertical you win. Sounds easy? Na, I didn't remember this game to be so easy when I was growing up. It seemed as though there were hardly any winners. I think this was because the base of the game had many rows ad columns. The only bad part I remembered about this game though, was the pieces were EVERYWHERE!! LOL. Thank goodness there were no babies around, otherwise this game would have been quite dangerous, despite how fun it looks.
-Yogi
The song called "Stormy Weather" was one of Lena Horne's first recordings, and has made her an international success. The song still remains to be one of her most memorable recordings. It also happens to be one of my favorites songs from that era. Many of my blog members may not know that, a lot of African American people hated Lena early on in her career, because it was said she tried to pass as white, therefore her audience base was primarily Caucasian. Keep in mind in those days they still had "colored" bathroom signs, so it was quite a bit of tension between the obvious black people  and the "passable coloreds". The average person today can't fathom the unbelievable amount of pressure, that African Americans of film had, to represent people of color as real human beings; beings with emotion, passion, whit, and true acting ability. People of color not only had to deal with levels of unconceivable racism outside television and theater, but also type casting within the theatre; to be seen more than just a maid, butler, slave, a shield, or a brainless dummy who can be used as bait.  Listen to the original recording of "Stormy Weather" Taken from the titled movie "Stormy Weather (1943) Click Here. Enjoy.
Yogi
Donna Summer (born LaDonna Adrian Gaines December 31, 1948) is an American singer and songwriter who gained prominence during the disco era of music. Summer was trained as a gospel singer prior to her introduction to the music industry and has always been known for her "Powerhouse" Vocal delivery. Though she is most notable for her disco hits, Summer's repertoire has expanded to include contemporary R&B, Rock, Mainstream pop, and Gospel. Summer is one of the most successful recording artists of the 1970s and 1980s and was the first artist to have three consecutive double albums hit #1 on the Billboard charts. She also became the first female artist to have four number-one singles in a thirteen-month period. Billboard magazine has noted that Summer's extensive career has landed her as the "Eighth" most succesful career by a female. Summer's website reports an estimate that she has sold more than 130 million records worldwide.
Born in the Dorchester neighborhood of Boston, Massachusetts, she was one of seven children raised by devout Christian parents. She sang in church, and in her teens joined a funk group called The Crow, so named because Donna was the only black member of the group. At eighteen, Gaines left home and school to audition for a role in the cast of the Broadway musical, Hair. Unsuccessful in getting the part in the Broadway show (Melba Moore got the role), she was offered the European Tour when the show moved to Germany, where Summer also performed in the German versions of several musicals including Godspell and Show Boat. She settled in Munich and also performed with the Viennese Folk Opera and the pop band Munich Machine.
In 1971, Gaines released a single in Europe entitled "Sally Go 'Round The Roses", her first solo recording. The single was unsuccessful, however, and she had to wait until 1974 to launch a solo career. Gaines married Austrian actor Helmuth Sommer ("Summer" is an Anglicization of his last name) in 1972 and gave birth to daughter Mimi the following year. Summer did various musical jobs in studios and theaters for several years, including the pop group FamilyTree from 1974-75.
After her divorce from Sommer, she married her second husband, American musician Bruce Sudano, in 1980. They have two daughters named Brooklyn and Amanda. Sudano was a member of the '70s groups Alive N Kickin' and The Brooklyn Dreams. You can read the rest on Wikipedia.  Click Download to listen to short podcast.
Podcast: Play in new window | Download (Duration: 3:18 — 3.8MB)
Subscribe: Apple Podcasts | Android | RSS
Interview with Alice Gaston, Gee's Bend, Alabama, 1941
Alice Gaston: We was talking about in the old war time, the old slavery time. I can remember when, uh, I can remember when the Yankees come through and, uh, they carried my father away and carried away, my si, two sisters and one brother. And, uh, they left me. And I can remember when my missus used to run in the garden, from the Yankees and tell us if they come, don't tell them where they at. Told, don't tell nobody where they at when they come and they all come and they told me, don't get scared now and tell them, where they is, where they is. I told them no, we told them no. And uh, when they come and ask for them I told them I didn't know there they was, and they was in the woods. And this was at the house. And my father, when my father left, he carried with the, he went away with the Yankees, and carried two, carried two, two girls and one son, the oldest one. Carried them with him. And he with the Yankees. And I can remember that. And uh, my old missus was named Mrs. M., and the master was name Mr. F. I. [pause]? Mr. F. I
Robert Sonkin: They treat you pretty good?
Alice Gaston: Yes sir, they treat me nice. They treat me nice as they could treat me. And then after they left, after they died, then I heard, still here and am here until yet. And the white folks all been treating me mighty nice ever since they? knowed me. They treating me all now, that knows me, they treating me nice. I's came up here over here from Mr. Y., from over to [unintelligible] and come to Mr. Y.'s place up here. And he kept me there until he, he died, him and his wife. And then I come on then from that, on down here, and I'm here yet. An' they all treating me mighty nice, all the white folks that know me, they treats me nice. And if I want anything, I'll ask for it. I was taught in that a way by my old master. Don't steal, don't lie, and if you want anything, ask for it. Be honest in what you get. That was what I was raised up with. And I'm that a way today.
Robert Sonkin: What's the government been doing for you here?
Alice Gaston: They been treating me fine. Ever since I been, ever since I been here with the government they treat me nice. I was in a old house down there, took me out the old house and put me up there in a good house where they could take care of me. And I'm in there yet. I don't find no fault. Give me enough food to eat, give me clothes to wear. They been treating me just as nice as they can. I can't find no fault.
Robert Sonkin: Pretty, pretty happy then.
Alice Gaston: Yes sir, yeh.
**************
Click Download to listen to the original recording.
Podcast: Play in new window | Download (Duration: 4:33 — 5.2MB)
Subscribe: Apple Podcasts | Android | RSS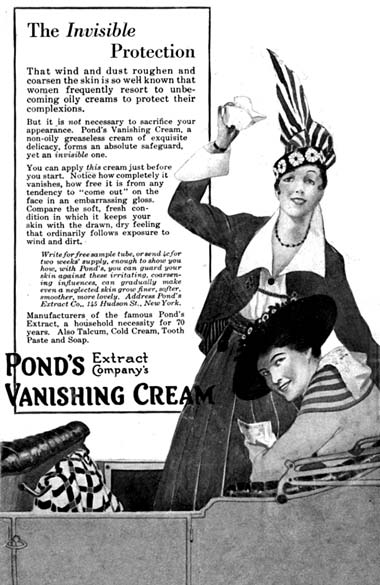 Do you remember the Simon game? I remember having one as a kid and it was a lot of fun. It was basically a memory game using colors and sounds. The key objective was to remember all the sounds that corresponded to the color (or vise versa). The more sounds/colors, the harder it becomes. Try the new hand Simon Hand Held
I absolutely love this group. Shalamar  consisted of 3 people; Jody Watley, Jeffrey Daniel (later on Miki Free), and Howard Hewett. Some of their biggest hits were, "Second Time Around", "dancing in the streets", "A night to remember", "full of fire", and more. They have taken on the pop/rock era by storm in the 80's. Check out their stuff on itunes.
Too my understanding, they all went solo. Jody Watly has done more dance music, and Howard Hewett has gone on to do gospel. Although I'm not sure what has happend to Miki Free & Jeffrey Danial. I am assume they is/was working in the background, song writing etc.,